Poems From California, Beau William Beakhouse
£5
︎︎︎ Add to cart below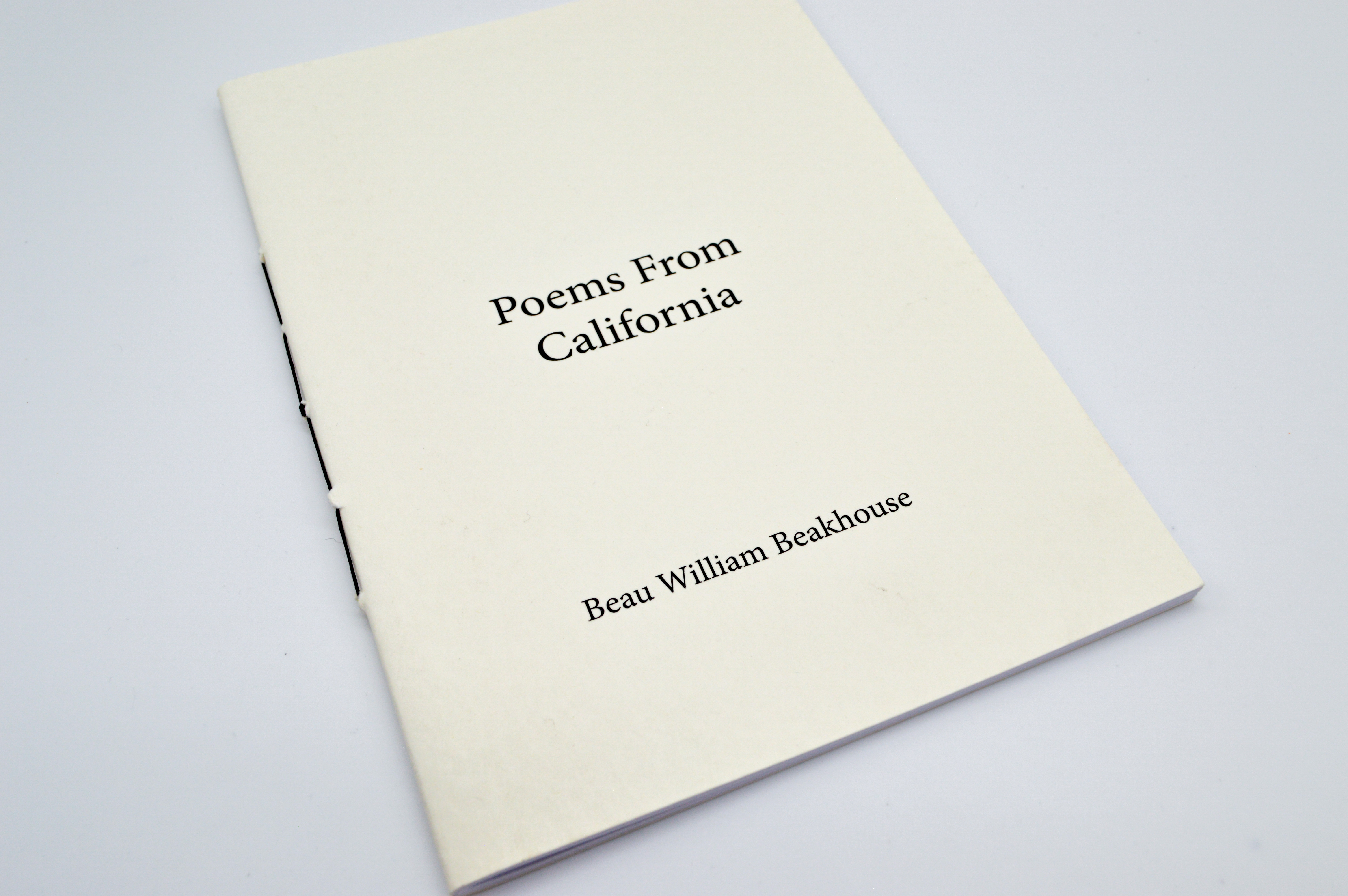 2nd in the LUMIN poetry chapbook series.

POEMS FROM CALIFORNIA by Beau William Beakhouse. Written in 2016, in jewelled deserts and timeless sun; the unconscious explorations of the open field, Los Angeles landscapes and Being.

Thread-stitched, approx. A5

sold out

(£5 + postage)
Buying Multiple Items?